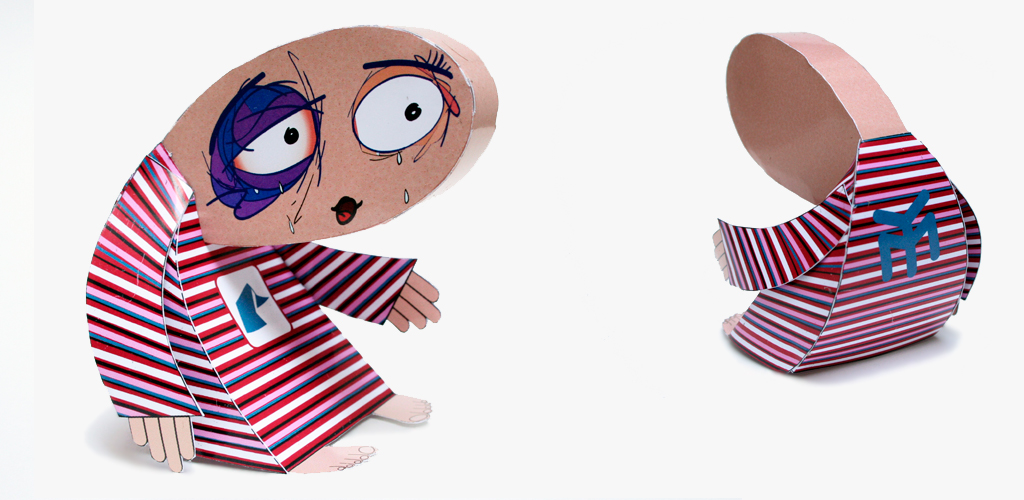 I made this paper toy specially for Cooper's 2nd Annual Group Art Show at Munky King Gallery, Sept. 10, 2011. With more than 100 artists from around the world participating in the show called "Stop It!", the aim is to bring the awareness to bullying and cyber bullying.
This toy will be available for free download after the show, so be sure to come back and get my latest work!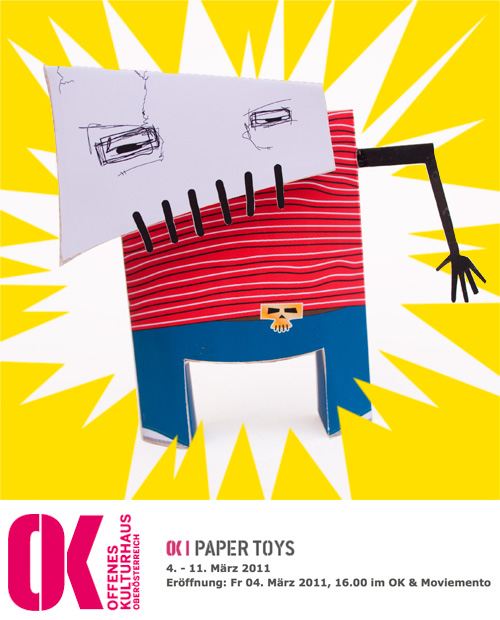 Exclusive paper toy I did for my paper toy exhibition, as a special feature of NextComic festival in Linz, is available for free from today!
» download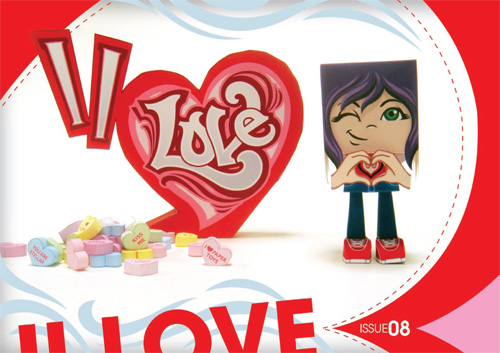 I made it, finally, also with this issue!! Just before my PAPER TOYS exhibition @ NextComic festival in OK center! It was a real struggle with time, I even got flue, but here it is!
This is my current exhibition @ CovArt gallery, in Luxembourg. The sculptures and big paintings are exposed for the first time on this show and they are accompanied with few older works. The gallery space is really great, illumination is excellent, not to mention Philippe et Catherine COUPELLIER, gallery founders!
You can see more images on Flickr.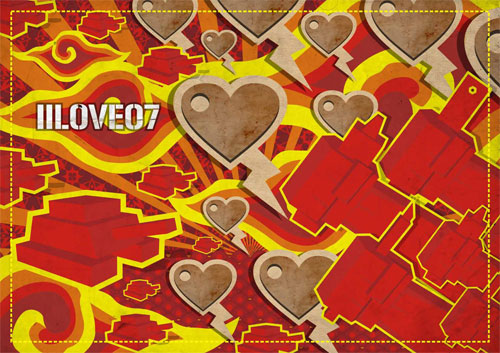 Click here for direct download
or visit yebomaycu.com for older issues.
This is the what I've been working on lately…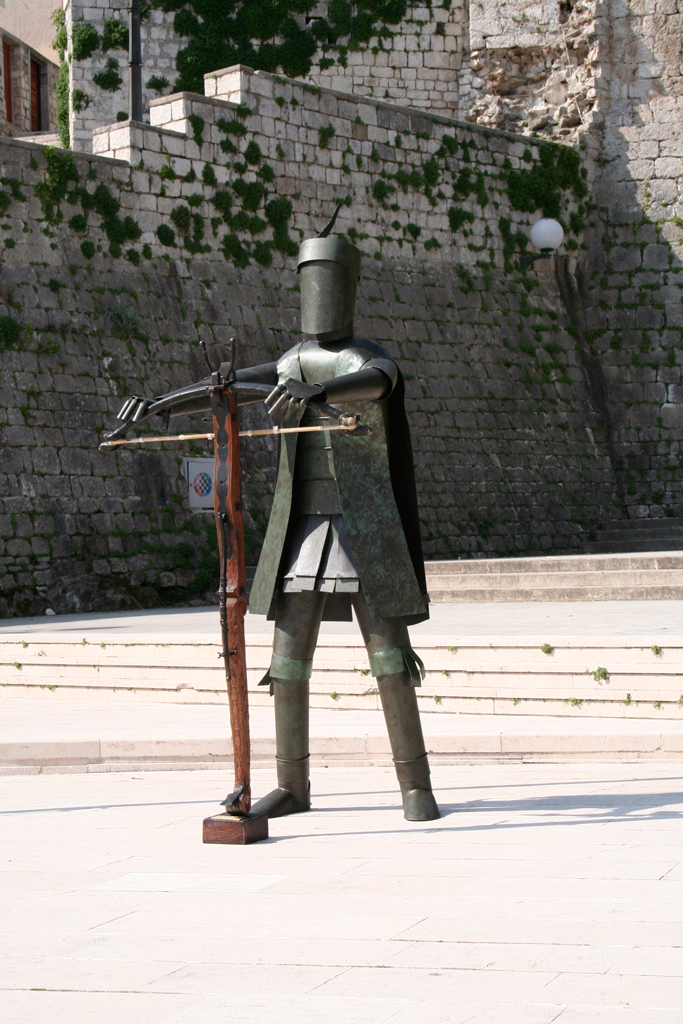 …the sculpture of the crossbowman, 14th century knight from the island Rab (Croatia).
I've been commissioned to make this sculpture for the hotel Imperial and it's a first sculpture of Rab's crossbowman ever. (The crossbow is original).
It was made from the metal plates, so the process of creating was the same as when creating a paper toy, but instead of glue I had to weld all the parts. This sculpture wouldn't be possible to realize without certain paper crafting experience.
Press:
Novi list Metro Croportal
Check out the photos from the ye-boT initiative exhibition!
Fotograf: Nace Novak

Check out the photos from my show in Tir gallery in Nova Gorica.
Check out the photos of the exhibition on Flicker!